Big name luxury brands across the globe adopt more and more to the growing NFT fashion and accessory trends. Clothing and shoes aren't the only digital wearables coming onto the scene. Watches, dolls, metaverse mansions, and even an NFT booth with a customizable sneaker hologram program. Blockchain technology enables new ways for individual creators to household name brands to offer their own digital versions of everyday items in this evolving world of NFTs and other cryptocurrencies.
Here are 10 luxury brands that have embraced NFT technology:
Balmain metaverse dolls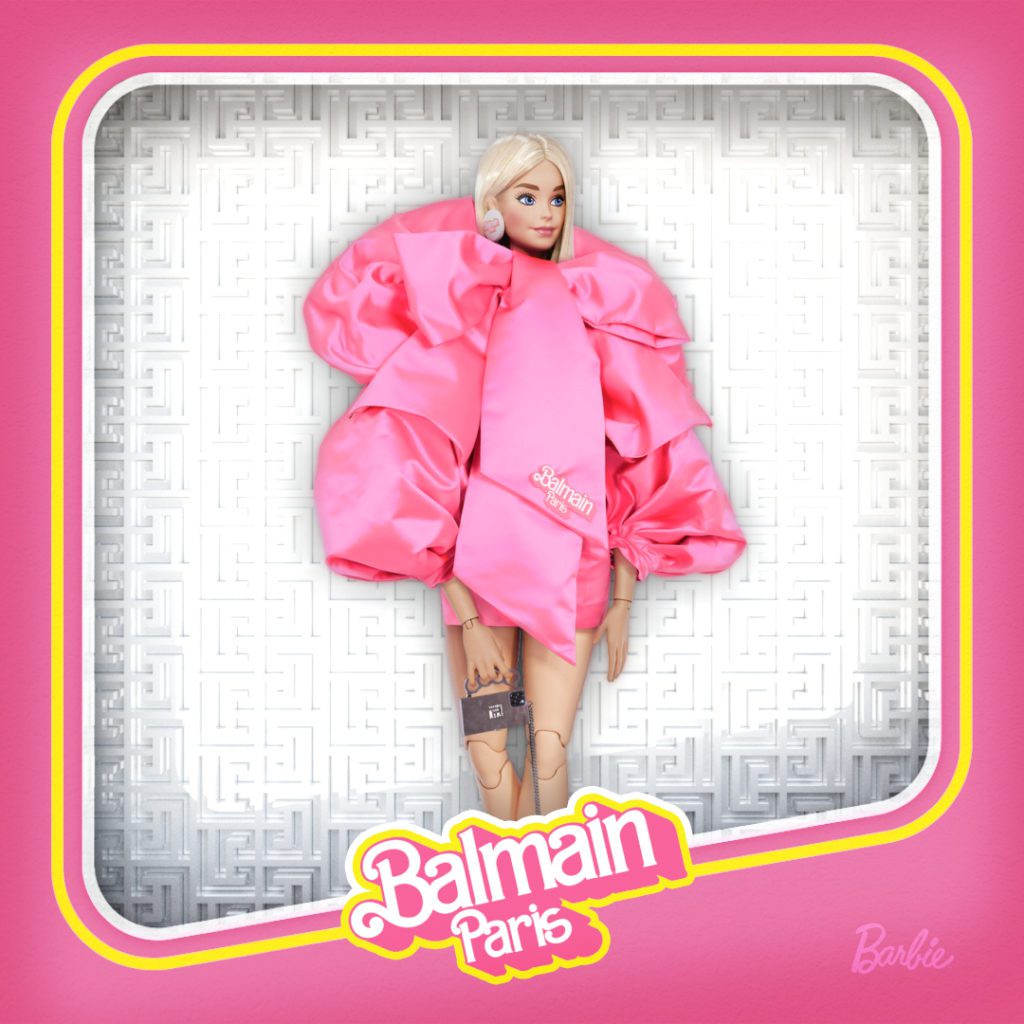 In January 2022, Balmain released a Balmain X Barbie collection bringing the famous dolls to the metaverse. Part of that is a series of three Barbie avatars created in collaboration with FORGOT ME NOT GMBH were sold by auction and accompanied a physical Barbie model.
—
Balmain is a French fashion house founded by Pierre Balmain. The company was originally based in the 9th arrondissement of Paris and is now headquartered on Avenue George V in the 16th arrondissement.
The brand was founded by Pierre Balmain, a French designer who began his career as an assistant to Paul Poiret. Balmain's success as a designer of women's clothing led him to open his own fashion house in 1945, where he designed clothes for socialites and Hollywood stars, including Zsa Zsa Gabor and Brigitte Bardot.
Balmain's designs have been worn by famous actresses, such as Marlene Dietrich, Grace Kelly and Elizabeth Taylor. His clothes are also popular among many modern day female celebrities like Rihanna, Beyoncé
2nd Burberry NFT collection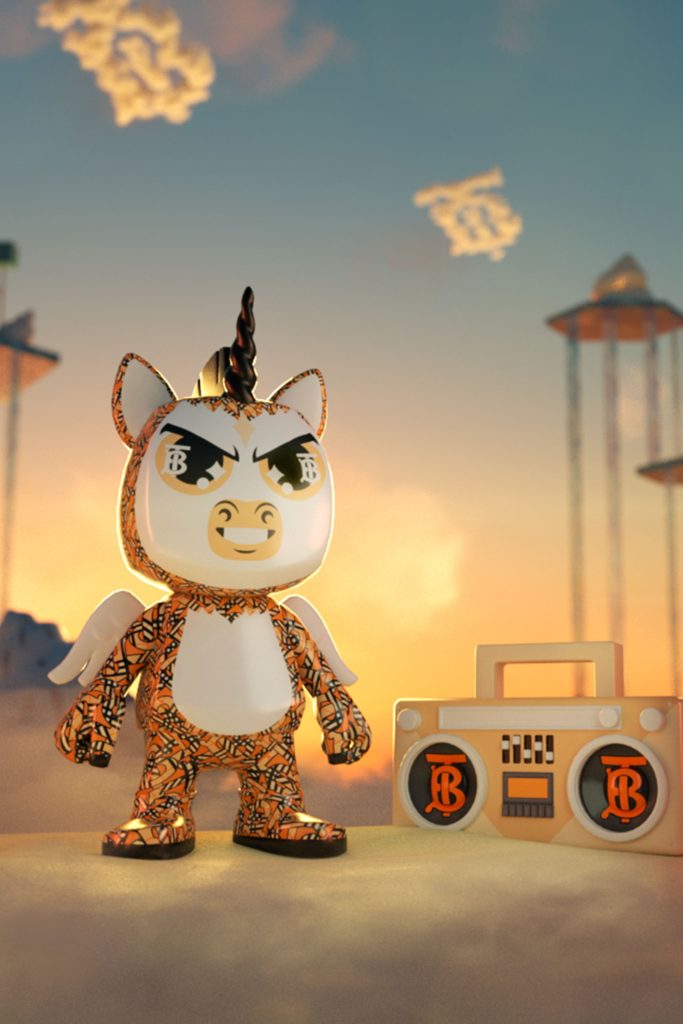 Burberry recently partnered with Mythical Games for their second NFT collection in Blankos Block Party. The newest NFT for the collection is a unicorn named Minny B that wears the Burberry TB Summer Monogram.
—
Burberry is a fashion brand that was established in 1856. The company has been a British luxury fashion house for more than 150 years, and it is one of the world's most successful brands.
Burberry has always had a strong association with the arts and creativity. It was originally set up as an outerwear company, but it became famous for its trench coats during World War I. In recent years, Burberry has been focusing on its accessories and beauty lines.
The company also owns other brands such as Jimmy Choo and Thomas Burberry.
Cult & Rain luxury fashion house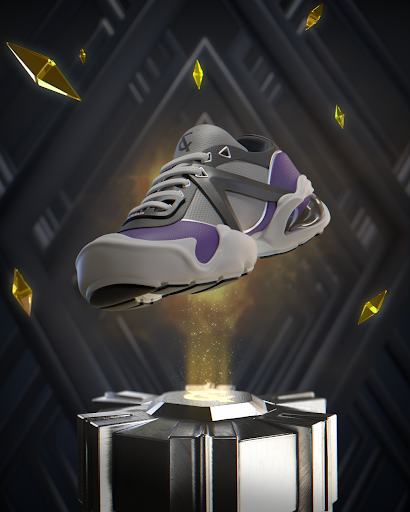 On July 27, Cult & Rain, the first luxury Web3 fashion house, hosted a party that also served as an interactive shopping experience. Creator George Yang is dedicated to merging the physical and digital worlds, George Yang is a creative who specializes in virtual reality personalized fashion. Luckily for us, Cult & Rain designed digital looks that represent the physical. You can explore faraway lands and walk in someone else's shoes. Cult & Rain designed four avatars, complete with digital luxury sneakers and varsity jackets, that will allow you to explore Cultr World.
—
Cult&Rain is a fashion brand that was established in the year 2000 by Kathryn Rain and her husband, Ben Caudal. The company was founded in the city of New York.
The brand has been worn by many celebrities such as Beyonce and Kanye West. It has also been featured in many magazines such as Vogue, Elle and Harper's Bazaar.
The company's clothes are very popular among young people because they are very trendy and affordable.
Dolce and Gabbana NFT collection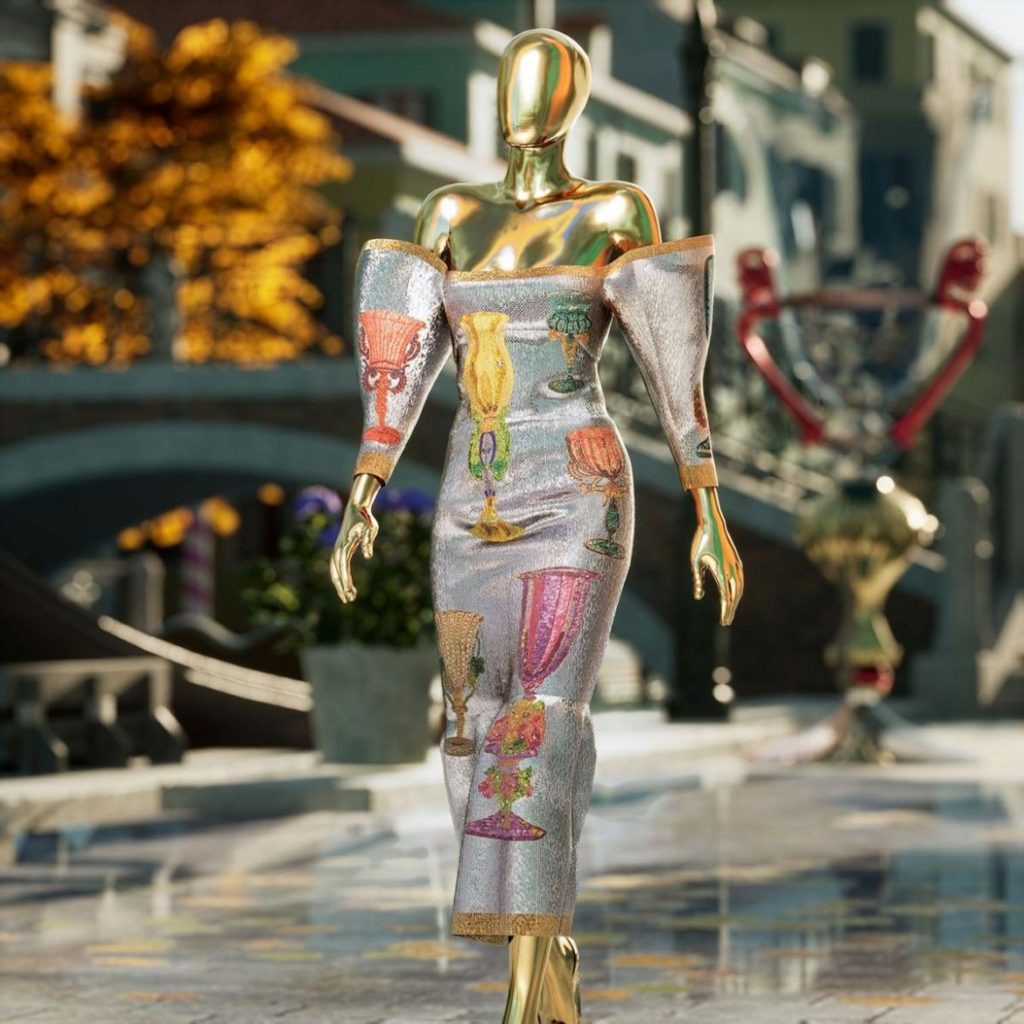 The first fashion house to release an NFT collection, Dolce and Gabbana's collaboration with UNXD was a success. Genesi is a one-of-a-kind clothing line that you won't find anywhere else, ever. Titled Collezione Genesi, the collection consisted of nine pieces: five NFTs that were accompanied by custom physical pieces and four strictly digital NFTs. The collection sold out for a shocking $6 million.
—
Dolce and Gabbana is a high-end Italian luxury fashion brand that was founded in 1985. The company has been a part of the Italian fashion scene for more than three decades.
The company's founders are Domenico Dolce and Stefano Gabbana. They are known for their unique, feminine, and glamorous aesthetic.
Dolce and Gabbana's collections include womenswear, menswear, childrenswear, shoes, accessories, jewelry and fragrances.
Some of the most famous pieces by Dolce & Gabbana are their red dresses like the "Robe di Chiffon" dress from the S/S 1990 collection or the "Ballgown" dress from the S/S 1999 collection.
Givenchy avatars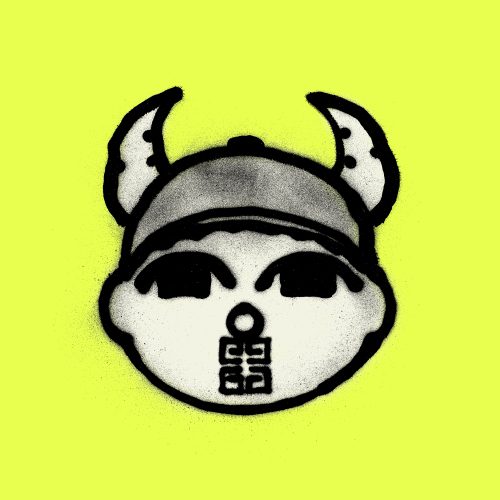 Givenchy collaborated with the famed digital artist Chito to create 15 unique avatar items. They were sold on OpenSea, which is the world's largest marketplace for NFTs.
—
Givenchy is a French luxury fashion house founded in 1952 by designer Hubert de Givenchy.
In 1952, Hubert de Givenchy opened his own design house in Paris. The House of Givenchy became a leader in the world of fashion and luxury goods.
In 1957, he designed Audrey Hepburn's dress for her role in the film "Breakfast at Tiffany's." In 1959, he created the iconic black dress that Jackie Kennedy wore after her husband John F. Kennedy was assassinated. In 1971, Givenchy was inducted into the International Best Dressed List Hall of Fame. In 1973, he retired from his position as head designer at Givenchy and went on to create his own line called "Givenchy III" which was eventually renamed to "Hubert de
Gucci NFT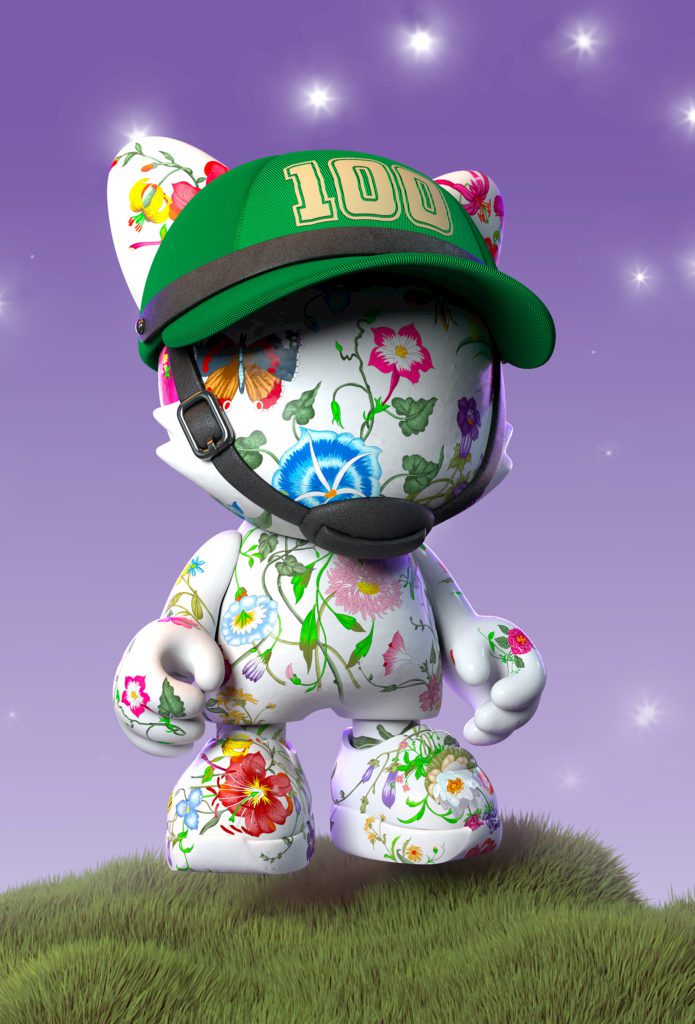 Gucci's new initiative is just one of many examples of how brands are transitioning towards the use of blockchain-based digital scarcity. With this short film, the brand not only offered an exclusive glimpse into its design and production process, but also allowed viewers to experience the items through virtual emulation by Microsoft HoloLens. The NFT sold at Christie's for $25,000 in June 2021. The 4 minute video was created and co-directed by Alessandro Michele, the brand's creative director along photographer Floria Sigismondi. The NFT sold at Christie's for $25,000.
Gucci is a fashion brand that has been around since 1921. It is known for its luxurious, high-end designs and quality craftsmanship.
In 2017, Gucci made headlines after it was revealed that the brand had been involved in a tax evasion scandal in Italy. The company had failed to pay taxes on $1.3 billion worth of earnings from 2010 to 2015 and was fined $448 million by the Italian government as a result.
The company's CEO, Marco Bizzarri, announced his resignation soon after the scandal came to light and Patrizio di Marco took over as interim CEO.
Jimmy Choo NFT collaboration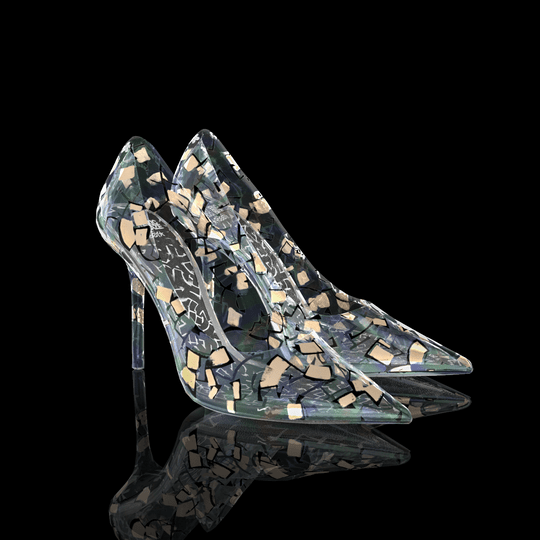 The legendary luxury brand Jimmy Choo launched their own NFT in collaboration with world regarded artist Eric Haze.. The lucky winner of the sold-out collection received a unique design sneaker by Eric Haze, as well as an exclusive copy of the shoes they were made for, as well as 8,888 NFT worth of mystery boxes containing Jimmy Choo infamous stilettos.
—
Jimmy Choo is a luxury fashion label that was founded in 1996. The company has been successful in the fashion world due to its dedication to quality and craftsmanship.
In 1997, Jimmy Choo became publicly listed on the London Stock Exchange. Since then, it has grown into a global luxury brand with stores in over 50 cities worldwide.
Louis Vuitton virtual game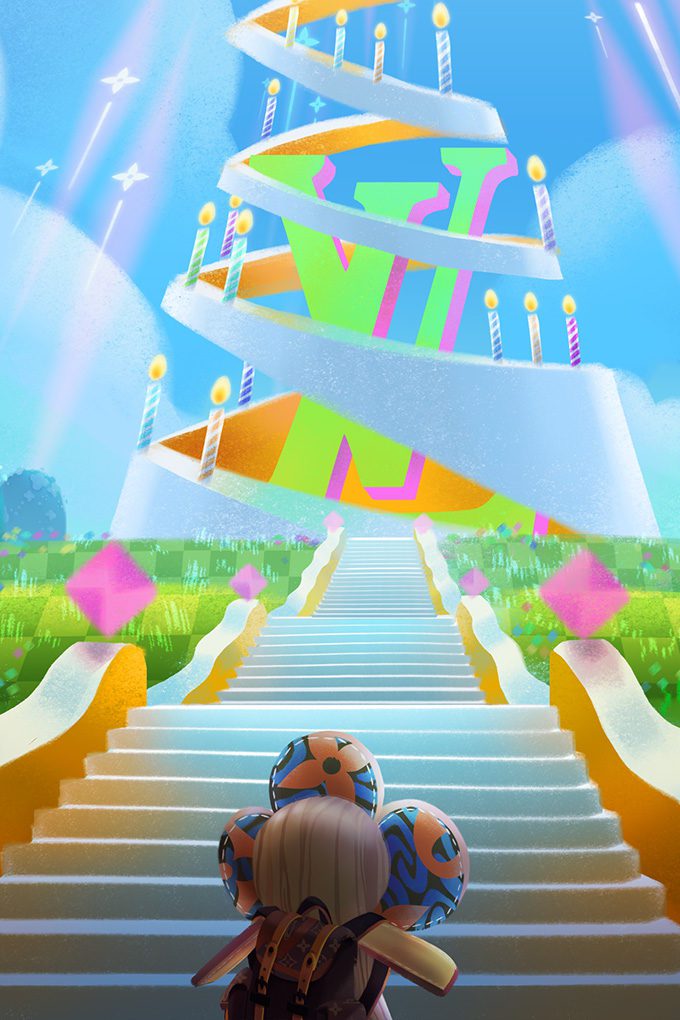 Louis Vuitton In honor of the late founder's 200th birthday, the fashion house released Louis the Game, which could be downloaded on mobile devices. The game featured Louis Vuitton's customizable figurine "Vivienne" through her journey throughout 200 virtual worlds to find two-hundred birthday candles. Upon completing the game, players can look for thirty hidden collectible NFTs, ten of which were designed in collaboration with major digital artist Beeple.
Salvatore Ferragamo NFT booth
Salvatore Ferragamo has opened a concept store at in Soho, New York City that contains an NFT booth allowing customers to design and purchase customizable sneaker hologram program. The 256 NFTs will be free and are a collaboration with digital artist Shxpir. The newly developed 6R3ENE sneakers offer the user a chance to customize them with images of their choice. This is made possible through hologram projection.
—
Salvatore Ferragamo, the Italian luxury goods brand, was founded in 1927 by Salvatore Ferragamo.
Salvatore Ferragamo is a luxury goods brand that was founded in 1927 by Salvatore Ferragamo. The company has been designing and manufacturing shoes for women, men and children for over ninety years.
The company's headquarters are located in Florence, Italy.
Tag Heuer E4 smartwatch
Tag Heuer debuted the Calibre E4 smartwatch, enabling users to display their NFTs. The luxury watch can be securely paired with a smartphone to showcase NFT artworks in three unique ways.
—
Tag Heuer is one of the most prestigious Swiss watch brands in the world. The company was founded in 1860 and has been a part of the Swiss luxury watch market for over 160 years.
Tag Heuer offers a range of watches for both men and women, as well as a range of high-end luxury accessories. In 2017, Tag Heuer had sales revenue of 1.2 billion euros, making it the second largest Swiss watch company behind Rolex which had sales revenue of 2 billion euros.
themify_builder_content
/themify_builder_content
/.entry-content