MobiPad & Efinity benefits
Enjin continues to bring on board a variety of projects to the Efinity network with it's $100 Million Efinity Fund as they gear up for the launch of NFT.IO marketplace, the Enjin Wallet 2.0 and the public access of Efinity.
MobiPad primarily focuses on Efinity, Parachain. Dubbed as the "Highway of NFTs," Efinity aims to become the go-to place for NFTs by connecting all blockchains.
With the successful launch of MobiPad and its mobile app, it will become convenient for digital creators to raise funding for their innovative GameFi, Metaverse, and NFT projects. Their unique ideas will become a reality with the help of MobiPad.
MobiPad will also offer investors a new, improved model to participate in IDOs, INOs, and IGOs.
Total Supply of $MBP: 100,000,000
Chains: Efinity, BSC (Binance Smart Chain)
Why MobiPad chose Efinity
MobiPad claims to gain various advantages from using Efinity.
The first one is that Efinity is a Polkadot parachain specifically for NFTs projects and GameFi. On top of that, the Polkadot network is so secure that its security complements each Parachain of this network.
Furthermore, Enjin was one of the first networks that helped Blockchain gaming and NFT projects back in 2017, when it all started. Its true that the Enjin core team are thought leaders of the Metaverse idea.
Last but not least, Efinity network can handle thousands of NFTs per second (this involves minting as well) with a fraction of the cost per transaction fee in contrast to other chains which goes for less than a cent of the dollar.
Another reason why MobiPad chose to partner up with Efinity because they have a strong, collaborative, and active community that's ready to help each other out.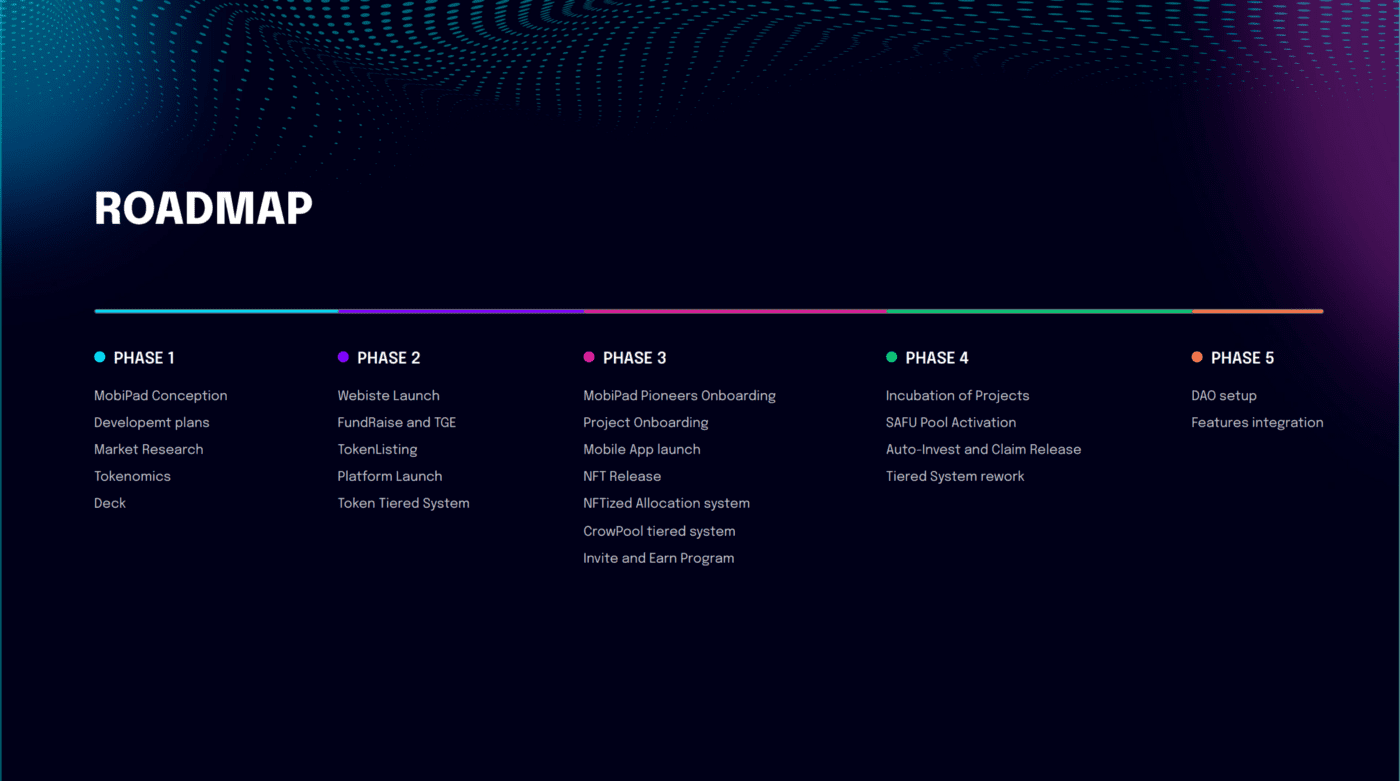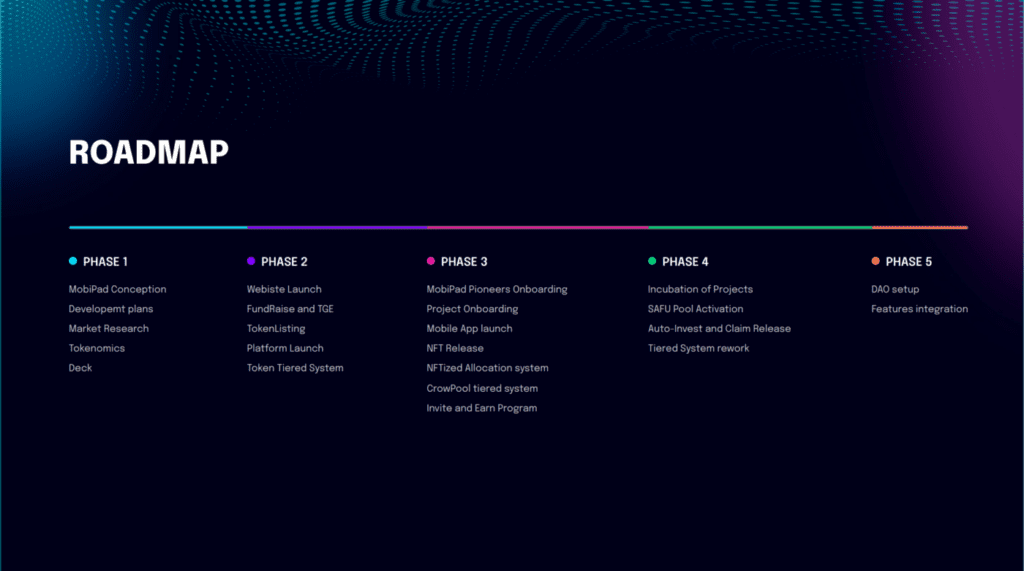 MobiPad Mobile App features
MobiPad distinguished themselves by creating an app that takes care of everything needed to keep up with the latest news. Not only that, this app lets you explore the ecosystem more effectively.
MobiPad Mobile App comes with a lot of useful features that will facilitate the investors in a way that they'll never have to sit on their computers. 
With the MobiPad Launchpad Mobile Application, the investors will be able to keep an eye on stats (ROIs as well), Token stats, their investments, and the latest news. 
Most ecosystems are designed in a way that investors have to keep an eye on the latest news to make their decision. The concern is that the latest news isn't easy to keep an eye on. 
With the new MobiPad App, the latest news about IDOs, Project Updates, Vesting Timings, and Exchange listings will be found within the app. 
16,000+ students are generating passive income with crypto. Discover how a popular crypto expert's proprietary "wiggle method" makes money off the volatility of the market by clicking the banner below.
Dashboard
The MobiPad App dashboard contains the following:
Current Trading Price
Total Projects you've invested in
Investment Price
ROI
All of the above-mentioned information can be found in the one-view dashboard. 
Auto-invest & auto-claim pool 
Investors today also face problems due to vest delays. They have created an auto-claim pool that automatically distributes the tokens without involving a third party. 
This means that the investors will have an option to auto-claim and auto-invest in tokens. 
In addition, the MobiPad development team has come up with a feature that makes sure that every investor's investment is safe from Rug-Pulls. Even though they don't promise huge profits, the best they can do is to make sure your investment won't go in vain. 
DarkShield Gaming Studio
DarkShield Gaming Studio is a keen advocate for all these advancements in GameFi. They focus on creating more and more GamiFi projects incubating VR, Metaverse, NFTs, etc.
DarkShield is also known for funding NFT and GameFi startups from idea-stage to development, finally launching.
Affiliate Disclaimer: Links included in this description might be affiliate links. If you purchase a product or service with a link, I may receive a commission at no additional charge to you of course, but it really helps me run this site and create more useful content to help people learn about NFTs & sensible products or services. Thank you for your support and I stand by the products I promote.